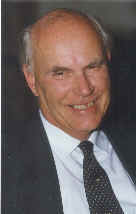 P.J.M. Bauduin ec. drs.
Dressed to end 1986 the function of the director/conductor at department financial consumer protection in the Netherlands Ministry of Economic Affairs. Not for a long time after its emigration he became for 7 years a managing director of an Italian tour operator. His specific task was the rent of vacation homes at foreigner, an activity, which it takes up now under own name again. Besides it procures the financial administration for Netherland's welfare institutions, under it the Hofje van Nieuwkoop in The Hague.
Dott. L.F. Bauduin
After his degree in marketing and management in March 2001 he acquired the Italian state of Promotore Finanziario, advisor for fund companies and life insurances. He is active as such for Alleanza, one of the largest Italian life assurance companies. He is at the same time partly active for Casamerina and Bauduin financieel advies en beheer.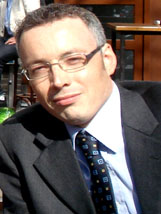 Dott. G.P. Bauduin
After his degree in general economics in June 2002 full time active for Bauduin financieel advies en beheer & Casamerina. For Casamerina he maintains the external contacts, reservations, administration and is responsible for software/Web Design. With Bauduin financieel advies en beheer he is responsible for the stock exchange analysis & administration.